GUM: a new science museum in Ghent
New 'Forum for science, doubt & art'.
The brand spanking new GUM (Ghent University Museum) is located at the heart of the Ghent Botanical Garden, right around the corner from MSK Ghent and S.M.A.K. The GUM is a museum dedicated to science, research and critical thinking, where visitors can discover that scholarship is the result of trial and error, doubt and imagination.
A green gem for science near the future museum square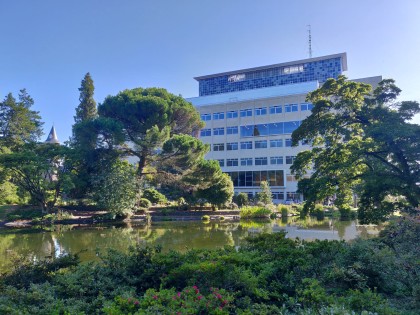 The GUM - Ghent University Museum - and the Ghent Botanical Garden are joining forces at a unique location, near Gent_Sint-Pieters railway station and the Citadel Park. The GUM will become part of the future Museum Square, along with art museums S.M.A.K. and MSK Gent.
The new museum combines the DNA of Ghent, a city of knowledge and culture, with the DNA of Ghent University, a critical and creative community of students, employees and scientists.
Forum for science, doubt and art
At the GUM, we pick the brain of scientists. Which challenges do they face? How do they go about things? Is there room left for imagination, doubt and failure? How does that impact every aspect of our lives and way of thinking? And last but not least, which remarkable objects can illuminate this story?
At the new science museum, visitors can discover a highly valuable and exceptional collection covering various disciplines, ranging from Biology to Archaeology, and from Psychology to Medicine. The collection is where the history of science and contemporary research meet, while simultaneously offering a glimpse into the future. Throughout the exhibits and the programme, the GUM will be exploring the bridge between science and art.
A unique collection that will make you think
Ghent University boasts valuable and extensive scientific heritage collections (over 400.000 objects) from every possible scientific field. These collections have originated in the two centuries the university has been in existence, and will keep on growing, fuelled by contemporary scientific research.
The GUM is responsible for managing these collections, ensuring we map them out correctly, show them to the public, and preserve them in a sustainable way for future generations of researchers, students and visitors.
In the museum and in themed exhibitions, visitors will be able to discover a number of highlights, carefully selected from those collections.
Marjan Doom
Directeur GUM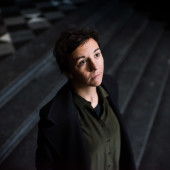 "
As we see it, the GUM is a pioneer in Belgium, and, who knows, even at an international level. A beautiful example of the societal role a university and a science museum can take on. A groundbreaking newcomer to the scene.
"
A museum for everyone who dares to think
Next to a comprehensive programme targeting students in secondary and higher education, this museum will also claim a special place amid the wealth of Flemish and international museums, and is set to appeal to a wide audience with a passion for science and art.
Both the academic community in general and Ghent University's own students will feel right at home. They will help contribute to this museum's role as a platform. A place where science, doubt and art meet.
A MuST for the GUM
Students are part and parcel of the GUM. The Museum Student Team, abbreviated to MuST, is composed of students with various educational backgrounds.
Students are invited to work behind the museum's scenes, attend workshops led by museum professionals and explore various collections in the museum. This way, they are able to connect their own reality with the museum's.
Schools & groups, dare to challenge
At the GUM and the Botanical Garden, schools and other organisations can book interactive tours and attend workshops on scientific thinking and the way in which you can engage with science. The GUM challenges you to cast a critical eye on science and encourages scientific literacy.
Dare to see
We take the collections' diversity as a starting point and explore the many stories surrounding the objects.
Dare to think
Our aim is to challenge you and to make you think. Participants will be confronted with tantalising themes at the intersection of science, culture and society. We do not refrain from tackling ethical issues.
Dare to do
We offer an interactive educational programme, encouraging participants to conduct their own research by asking questions and engaging in a dialogue, by means of learning methods.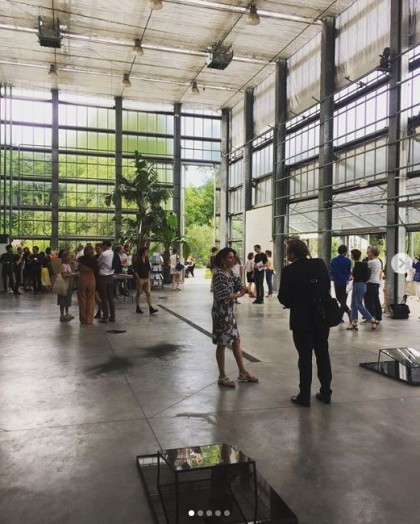 The GUM is a platform for discussion for visitors, sientists, artists and students alike. We encourage these exchanges through lectures, debates, salons, exhibitions, workshops, podcasts and much more.

We work closely with the social and cultural sectors, as well as educational institutions.

Our new museum comes equipped with workshop spaces, the GUM Salon at the heart of the building, the GUM Forum offering a magnificent view of the Botanical Garden, the Palmarium (a unique greenhouse, which can also be used as an event venue), and other in&outdoor locations around campus.

Various rooms are available for rental by external organisations.