The 'PHALLUS. Norm & Form' exhibition is moving to Groningen (NL)
On Sunday 16 April, the GUM (Ghent University Museum) closed the doors to the PHALLUS. Norm & Form exhibition. For more than a year, thousands of visitors, artists, researchers, students, pupils and other people involved in this exceptional exhibition and related public programme have cast their eyes down to come up with new insights. Today we are proud to announce that this exhibition will soon be back on display. It will reopen on 26 May 2023, now in the University Museum Groningen.
The exhibition in Groningen is taking over the story concept and the object selection from GUM. Scenographer Roel Van Berckelaer has designed the exhibition in the new spaces. A number of the artists and works of art that were on display in Ghent are moving there too. This includes pieces by Sofie Muller, Berlinde De Bruyckere, Maria Fernanda Cardoso, Murielle Scherre, David Hockney, Man Ray and Vajinsky.
In PHALLUS. Norm & Form scientists and artists cast their eyes down. Is the penis in charge of reproduction? Are sex toys the result of scientific research? Does the phallus make the man, or not? The male member is extensively discussed in scientific research, with the female genitals being given a modest supporting role. Rightfully so? Or do societal norms creep into research, either consciously or unconsciously? You can find out from 26 May at the University Museum Groningen.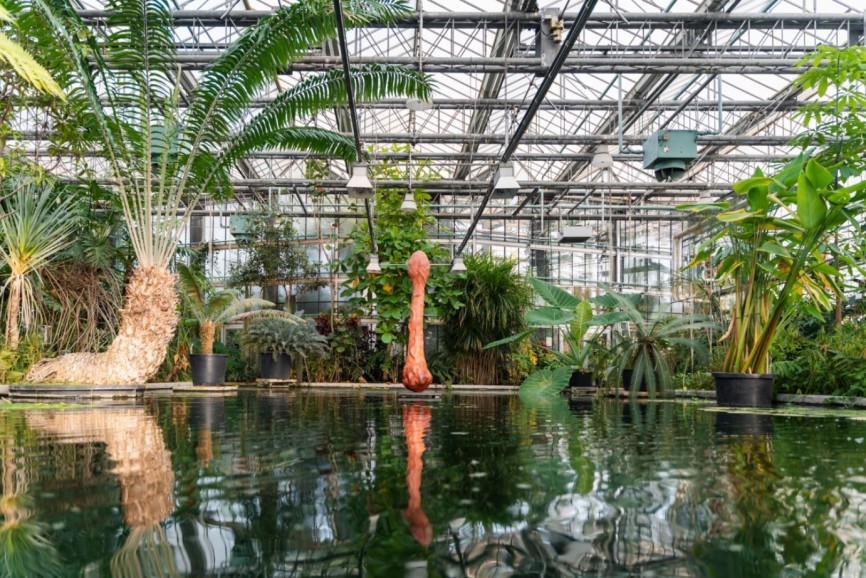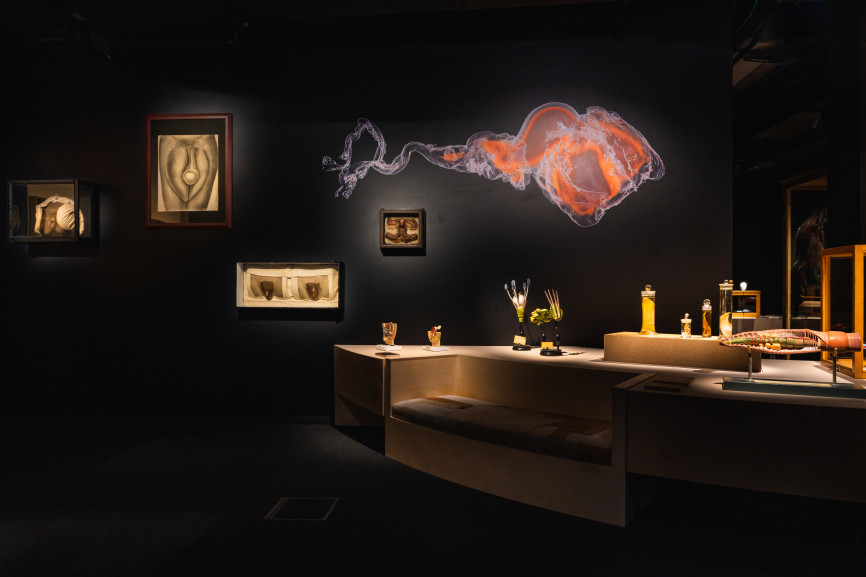 PHALLUS. Norm & Form is based on a concept from GUM (Ghent University Museum), and was shown there as an exhibition from 24 March 2022 to 16 April 2023. Through a partnership with GUM, the University Museum Groningen took over the story concept and object selection. The scenography, selection of artworks and graphic design have been adapted according to the needs of the space and the organising institution. This has been done in dialogue with GUM and scenographer Roel Van Berckelaer.
The GUM exhibition team worked on this exhibition for more than 2 years, along with various partners, socio-cultural organisations such as TIP (Transgender Infopunt) and a research committee of scientists and artists from Belgium and abroad. The exhibition also gave young people a voice.
The story of PHALLUS. Norm & Form aligns with GUM's mission and vision as a 'Forum for Science, Doubt & Art'. In this framework, GUM engages in a transparent, multilateral dialogue with its visitors about science and its relationship to people and society.