GUM and Ghent Museums are moving into Ghent's neighborhoods with COVITRINE
When museum visits are either impossible or restricted, COVITRINE brings Ghent's museums and their collections to the streets and neighbourhoods. 200 COVITRINE boxes will be distributed throughout the city.
They comprise 20 posters that each tell the story of an artwork or object from one of the Ghent museums. Local residents will be hanging the posters in the windows of their homes, thereby turning your daily neighbourhood walk into an astonishing, connecting, comforting and artistic exhibition route. Each poster relates a story in Dutch, but also in another language (from Turkish to French, and from Arabic to Bulgarian).
COVITRINE is a project by 'Covitesse 6. Versneller van solidariteit' ('Covitesse 6. Solidarity Accelerator'), in collaboration with the Design Museum, World of KINA, GUM, Huis van Alijn, Museum of Industry, Kunsthal Gent, MSK, Dr Guislain Museum, S.M.A.K. and STAM.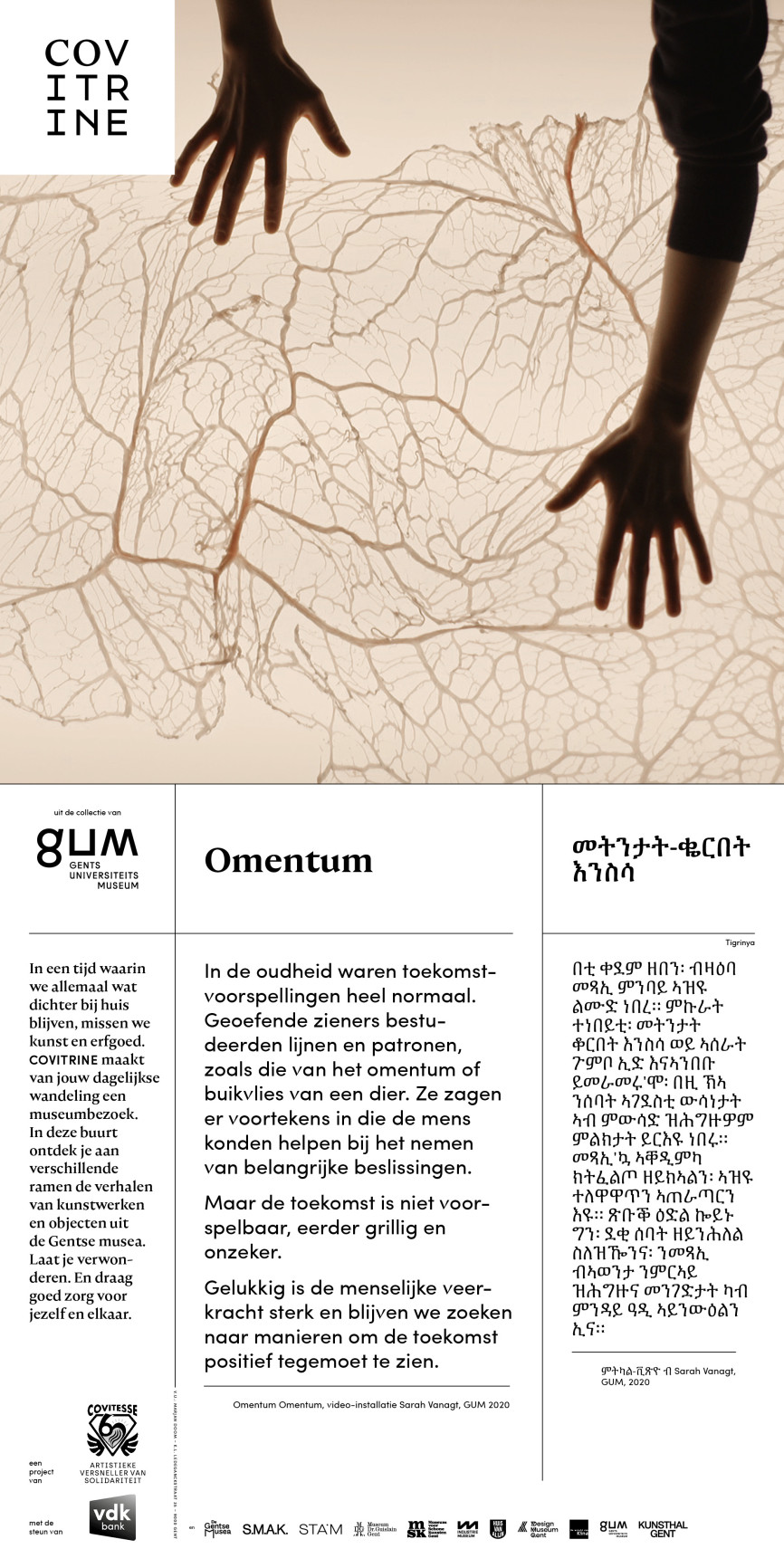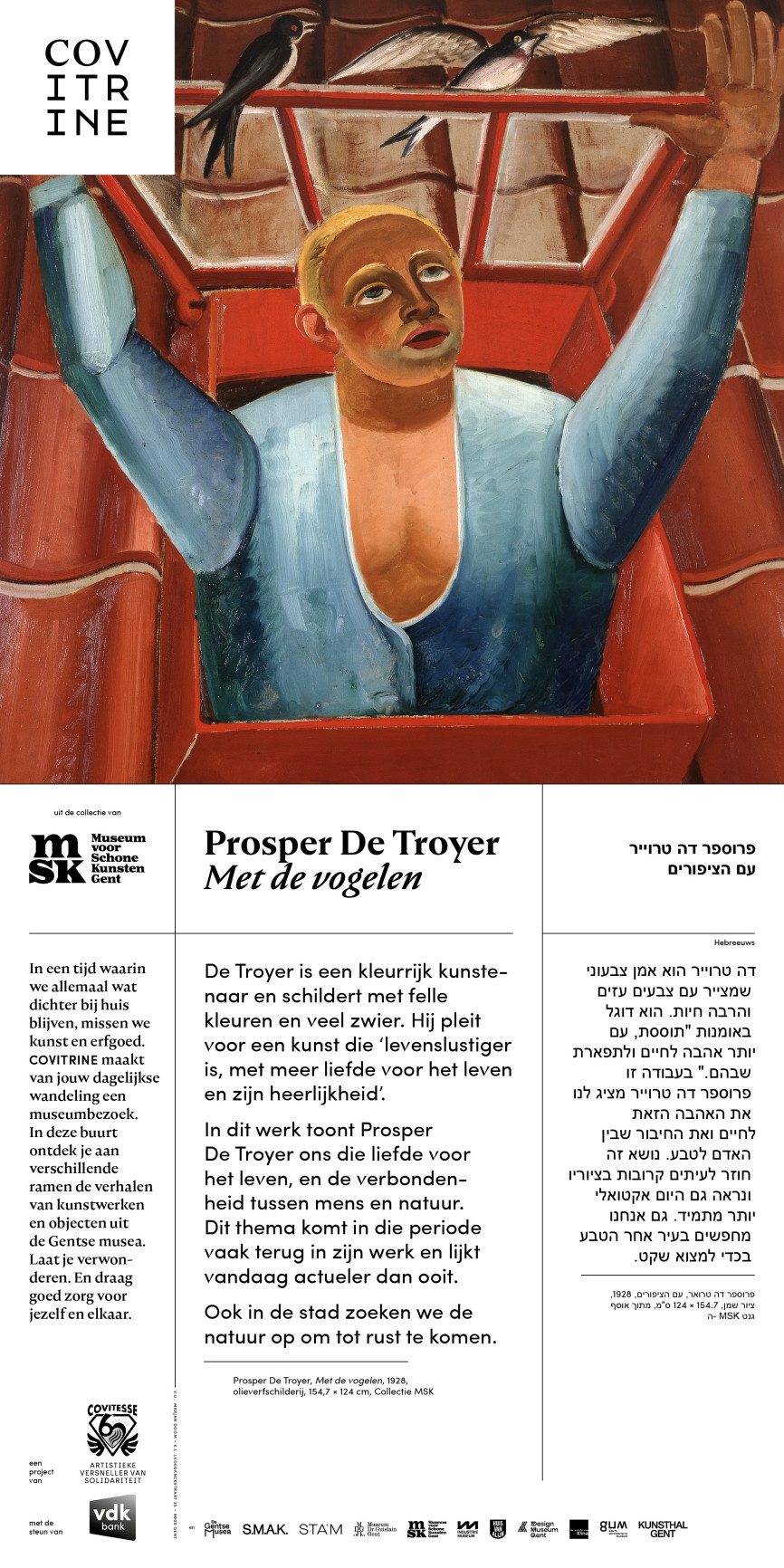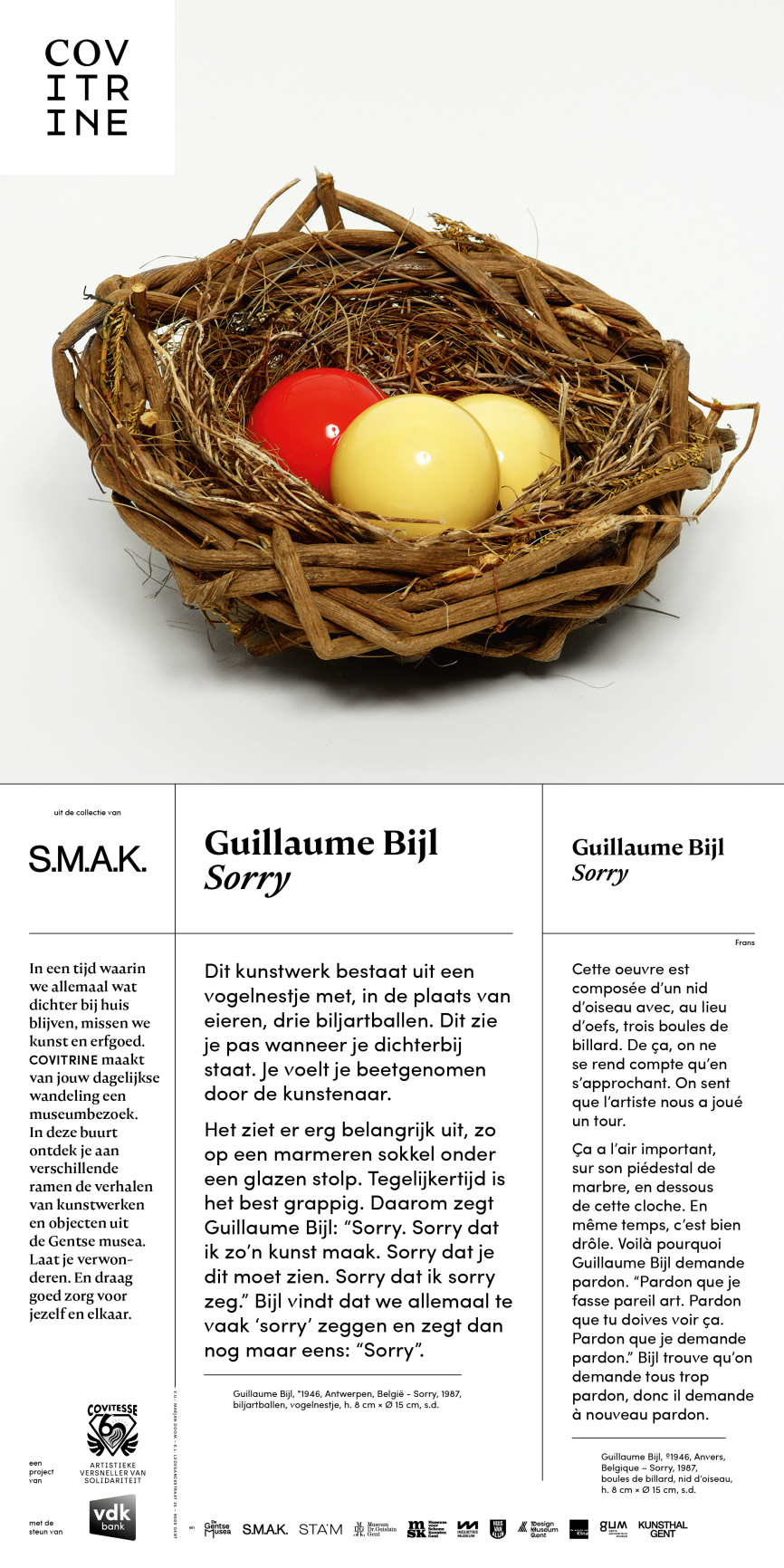 A box for your neighbourhood
You can request a COVITRINE box for your street or neighbourhood from 1 December 2020 via covitrine@stad.gent. Once you've applied, we will make contact and jointly look for 10 to 20 windows in your neighbourhood. We will also work together to establish the best way of getting the posters safely to the owners of those windows. Applications are also welcome from organisations that can easily activate local residents from the same neighbourhood (for example: neighbourhood associations and Facebook groups, parishes, mosques, ...). The idea is to distribute combinations of posters so that you can discover several museum stories on your daily walk. For this reason, we cannot accept a request for an individual poster to hang in your window.
Send your request to covitrine@stad.gent!
Special care will be taken to ensure the covidproof distribution of the boxes.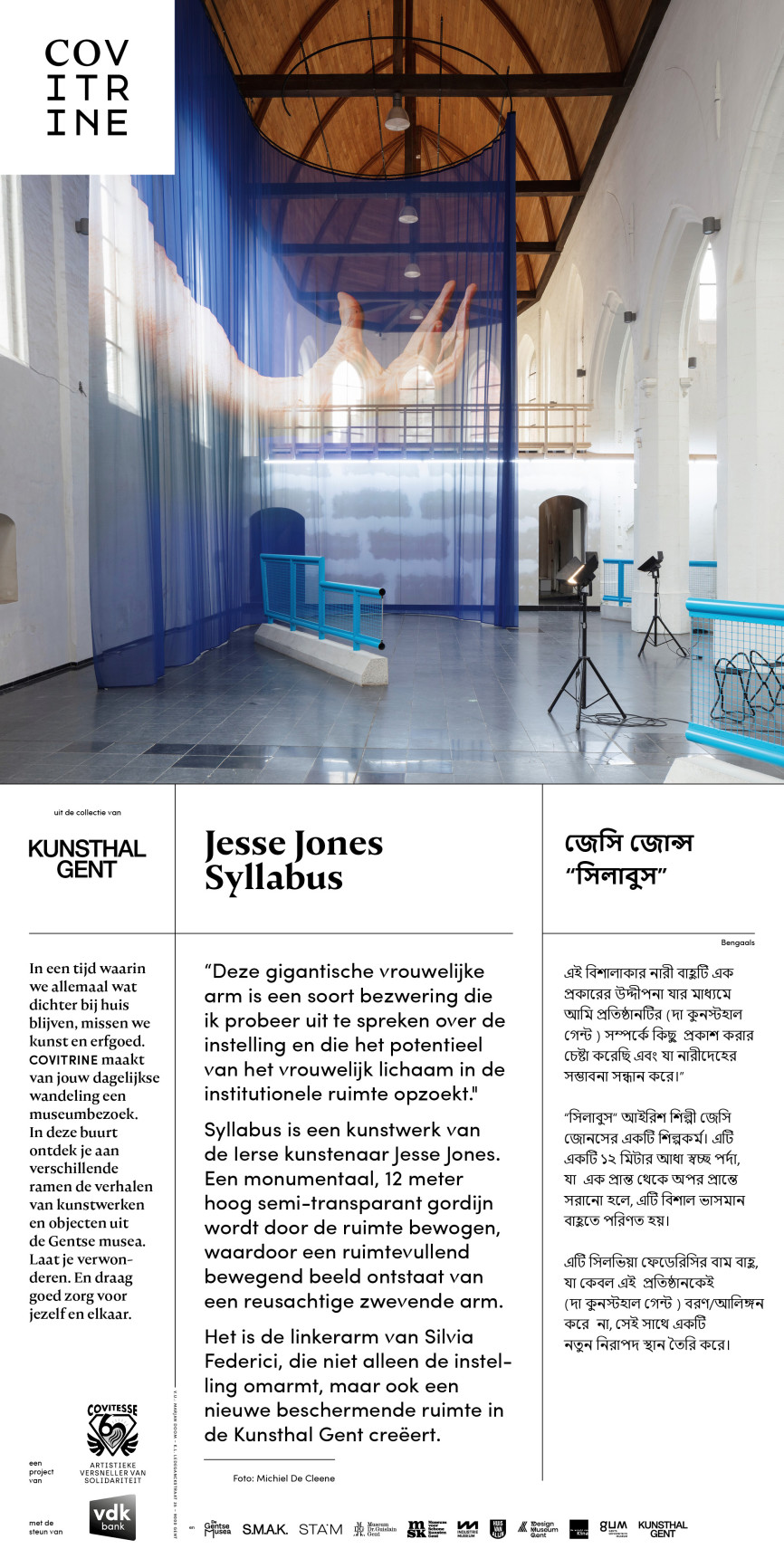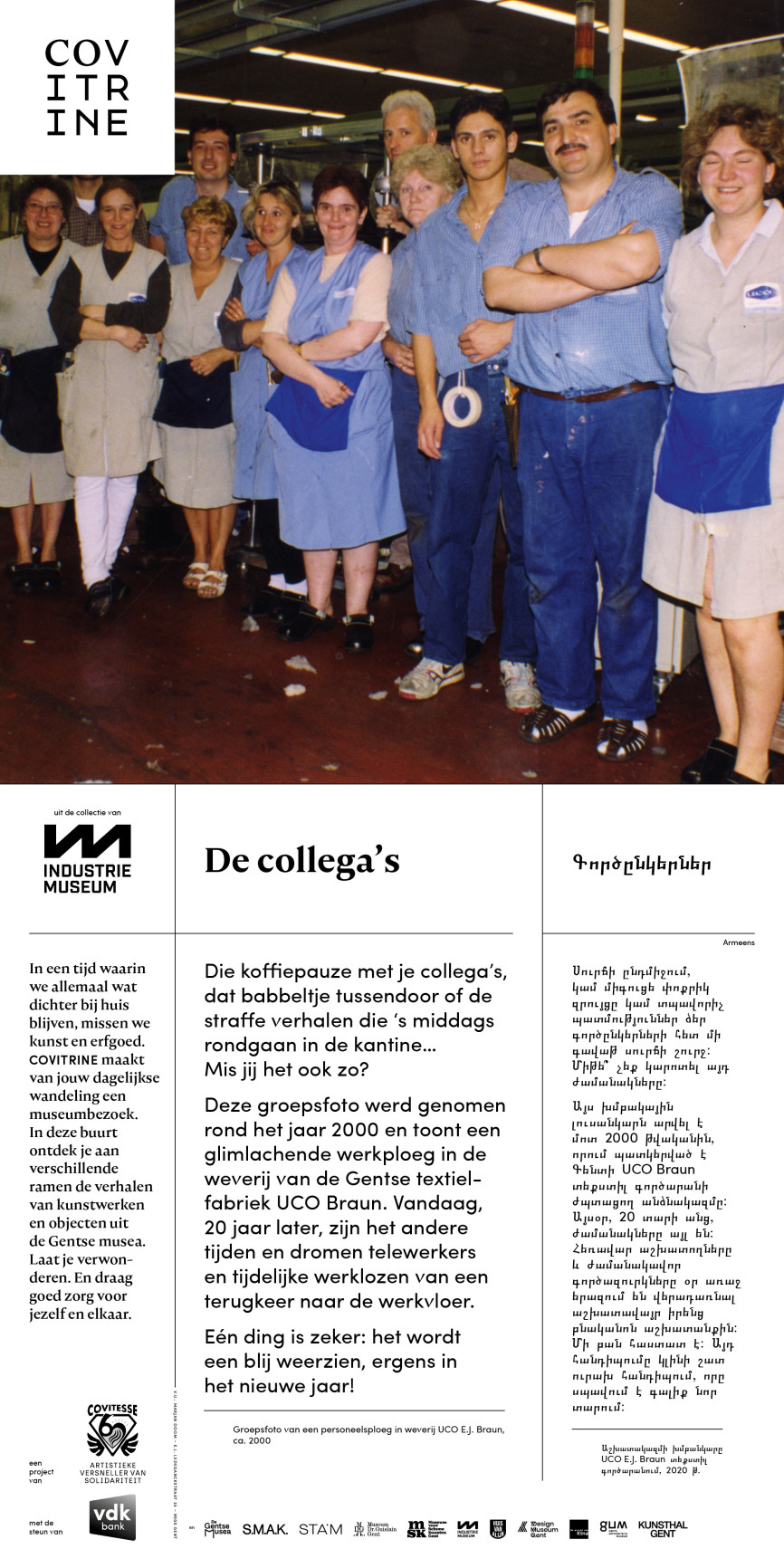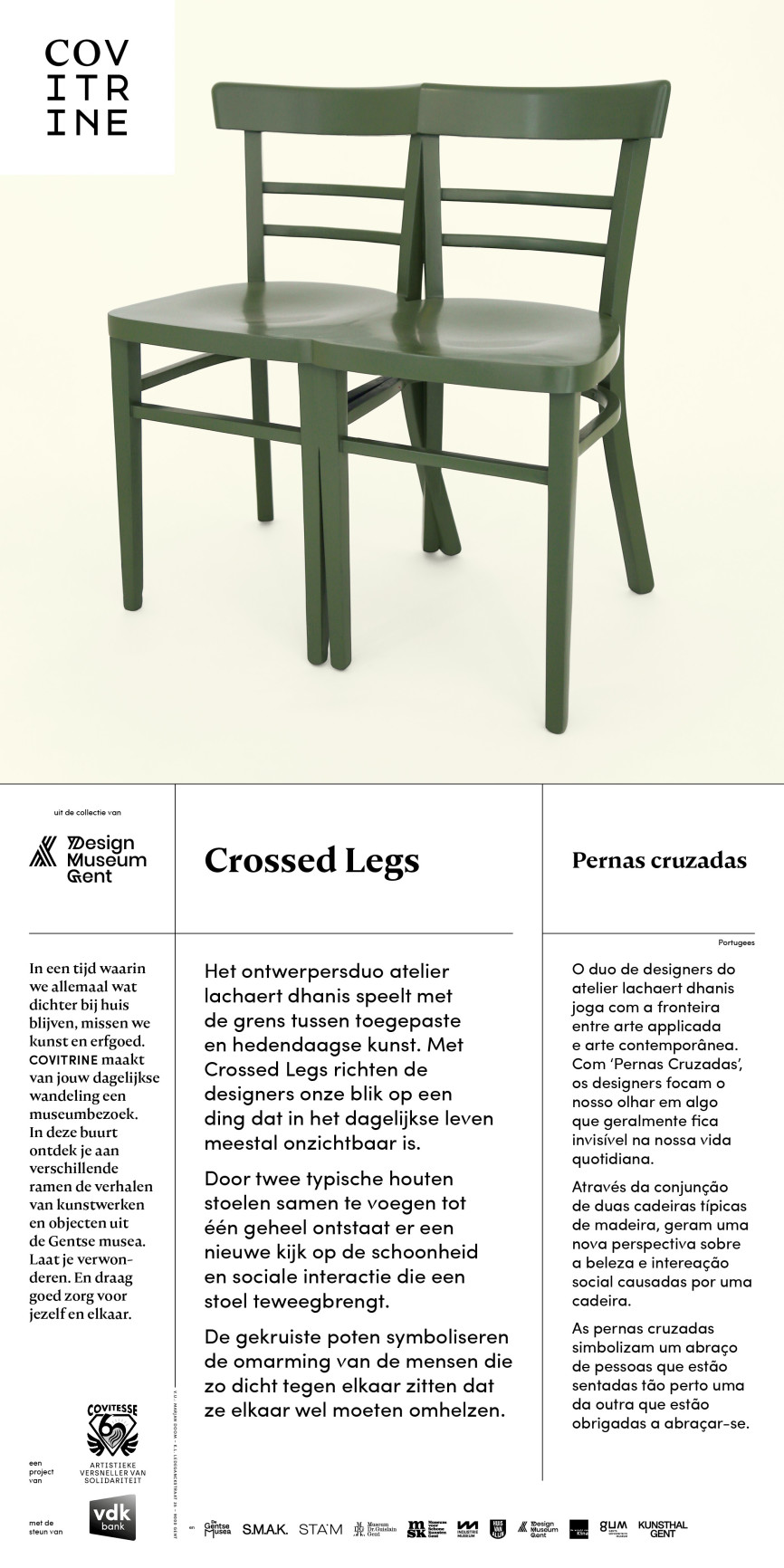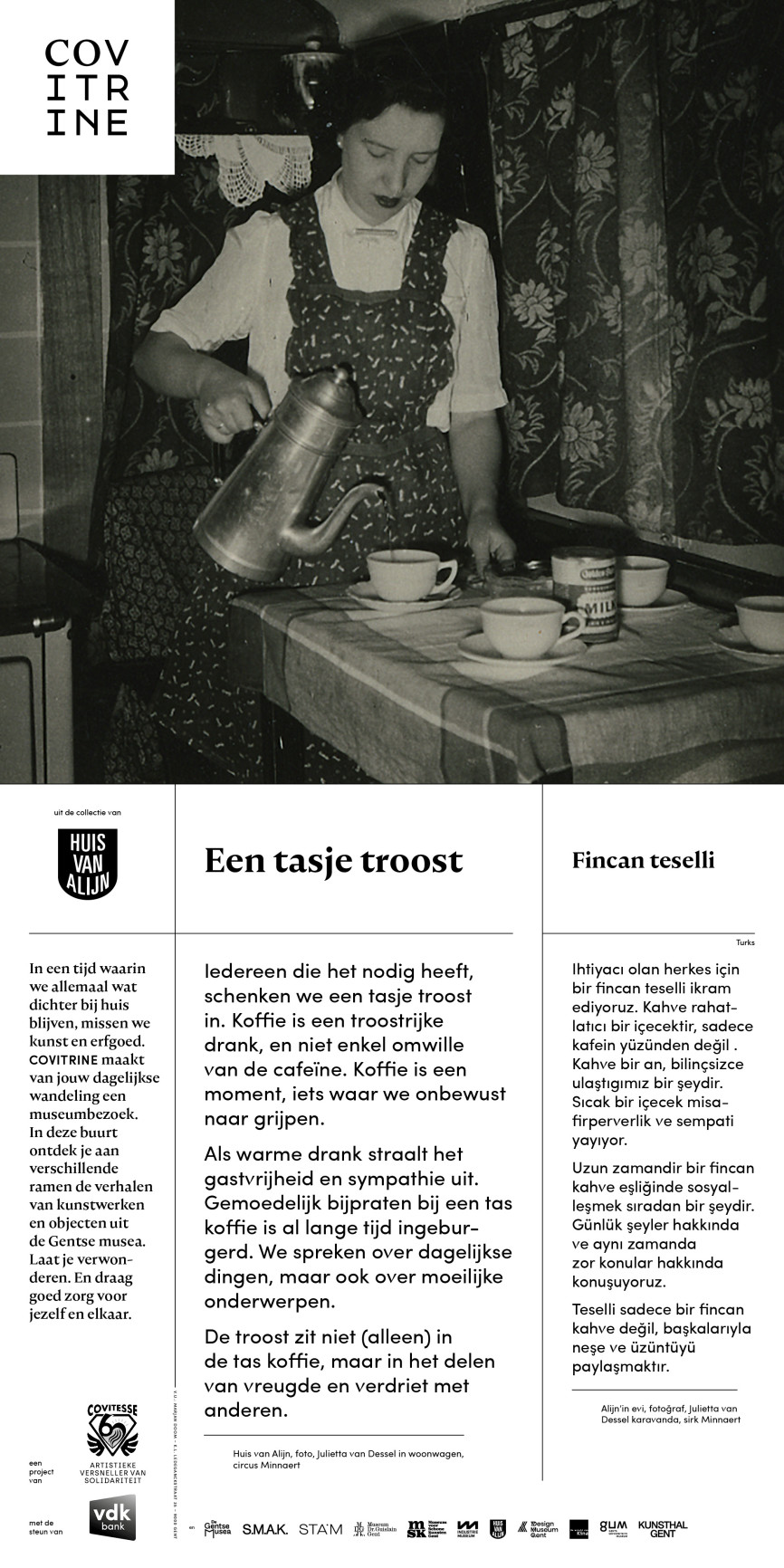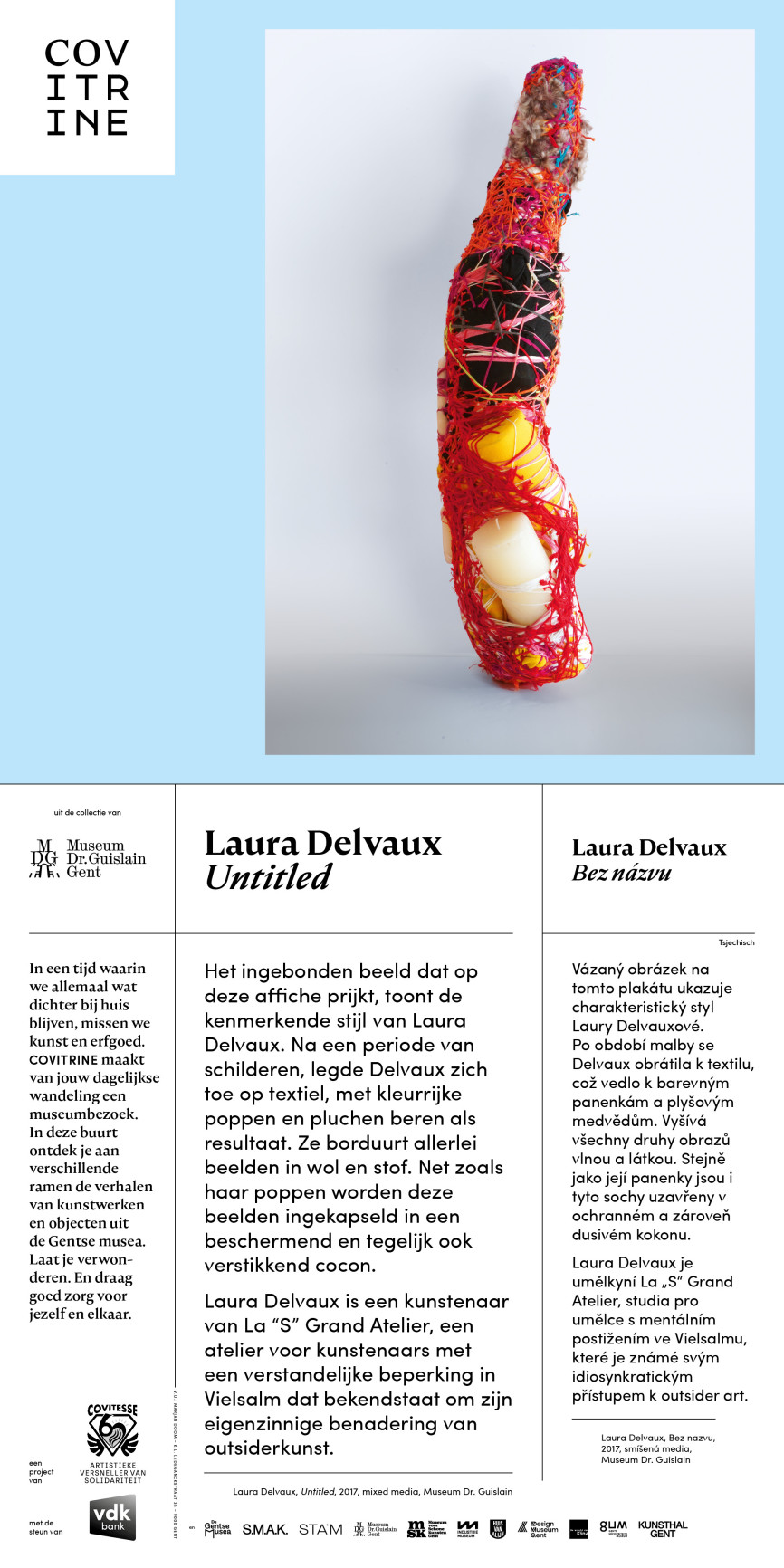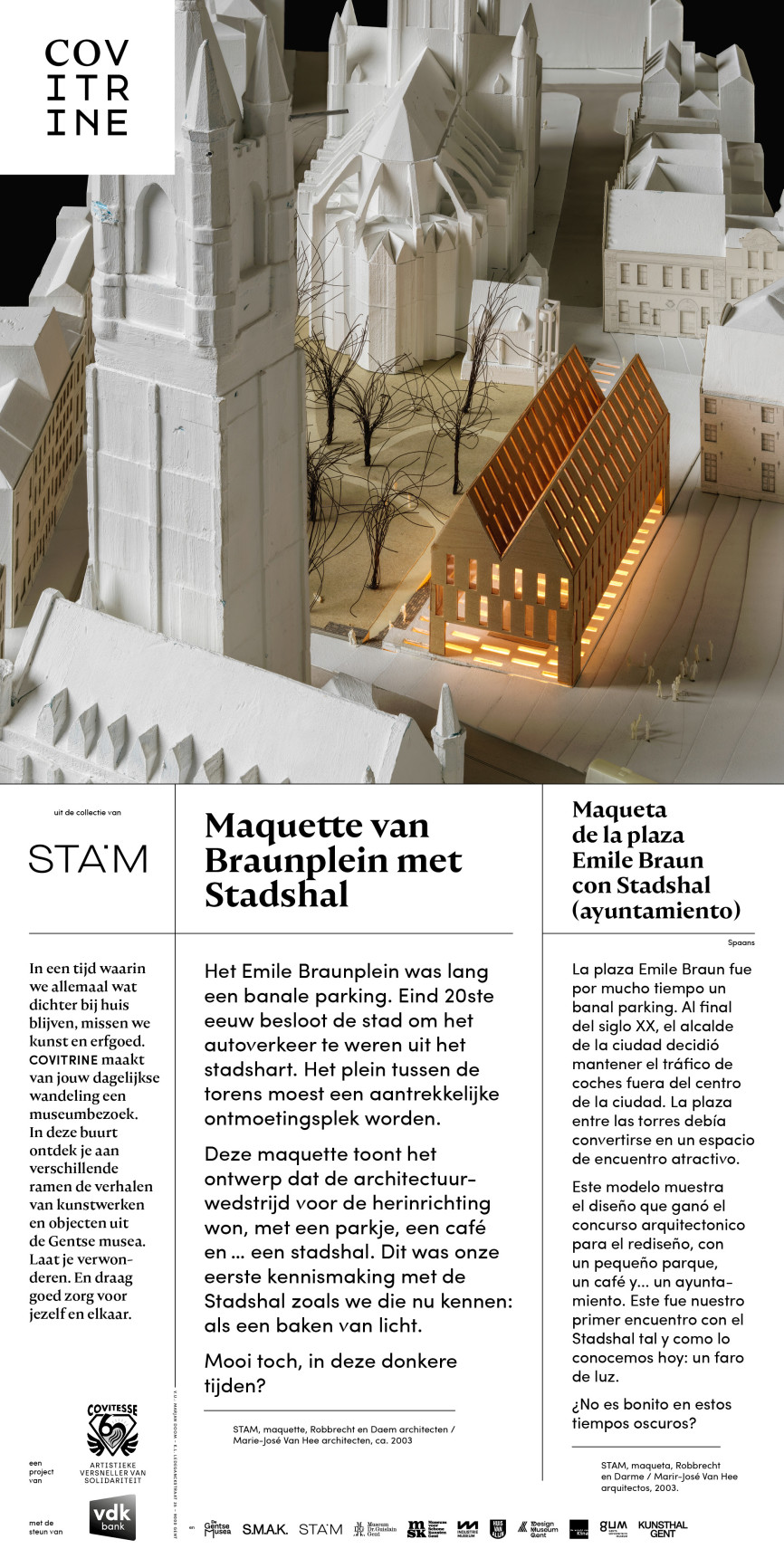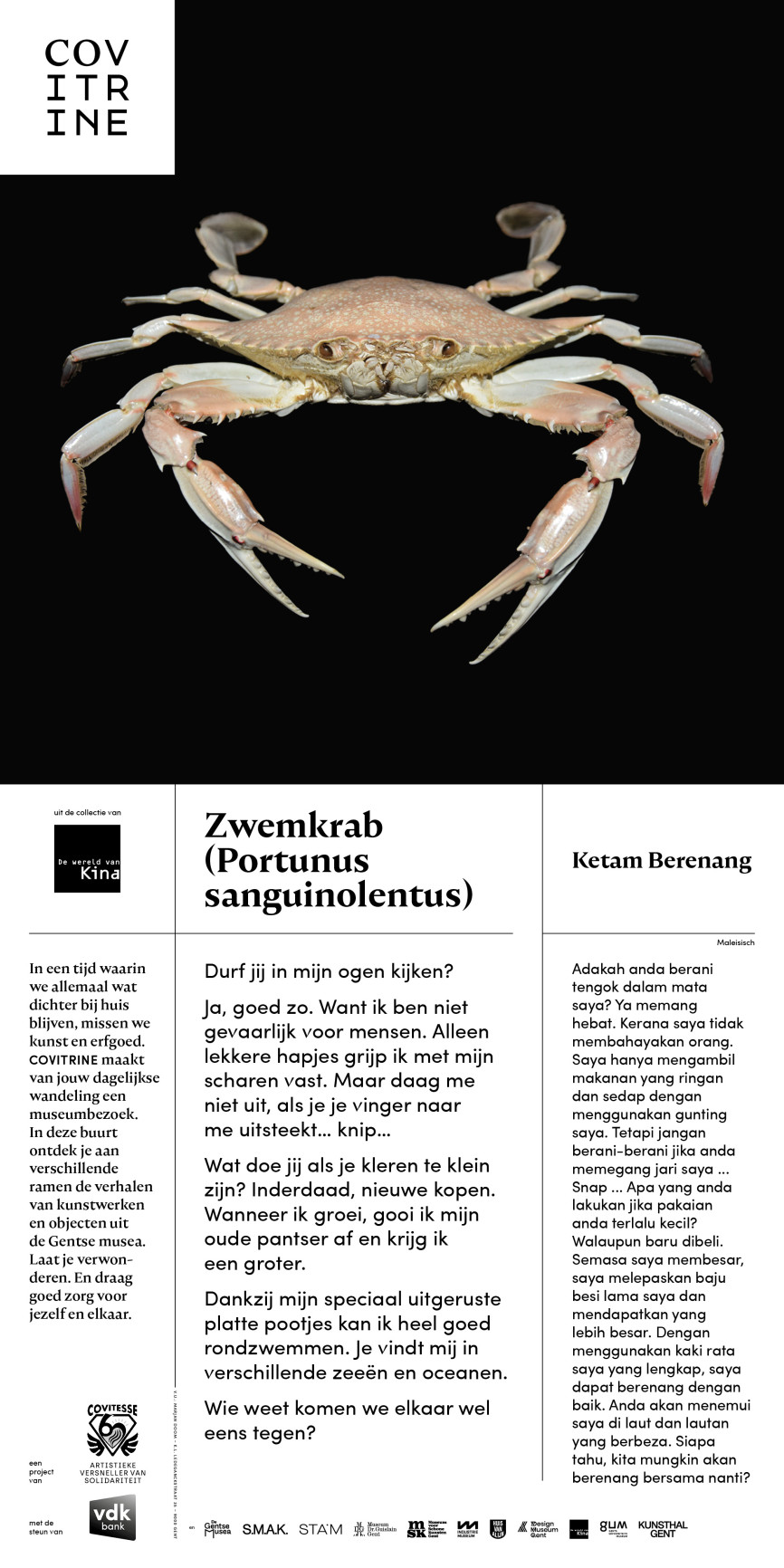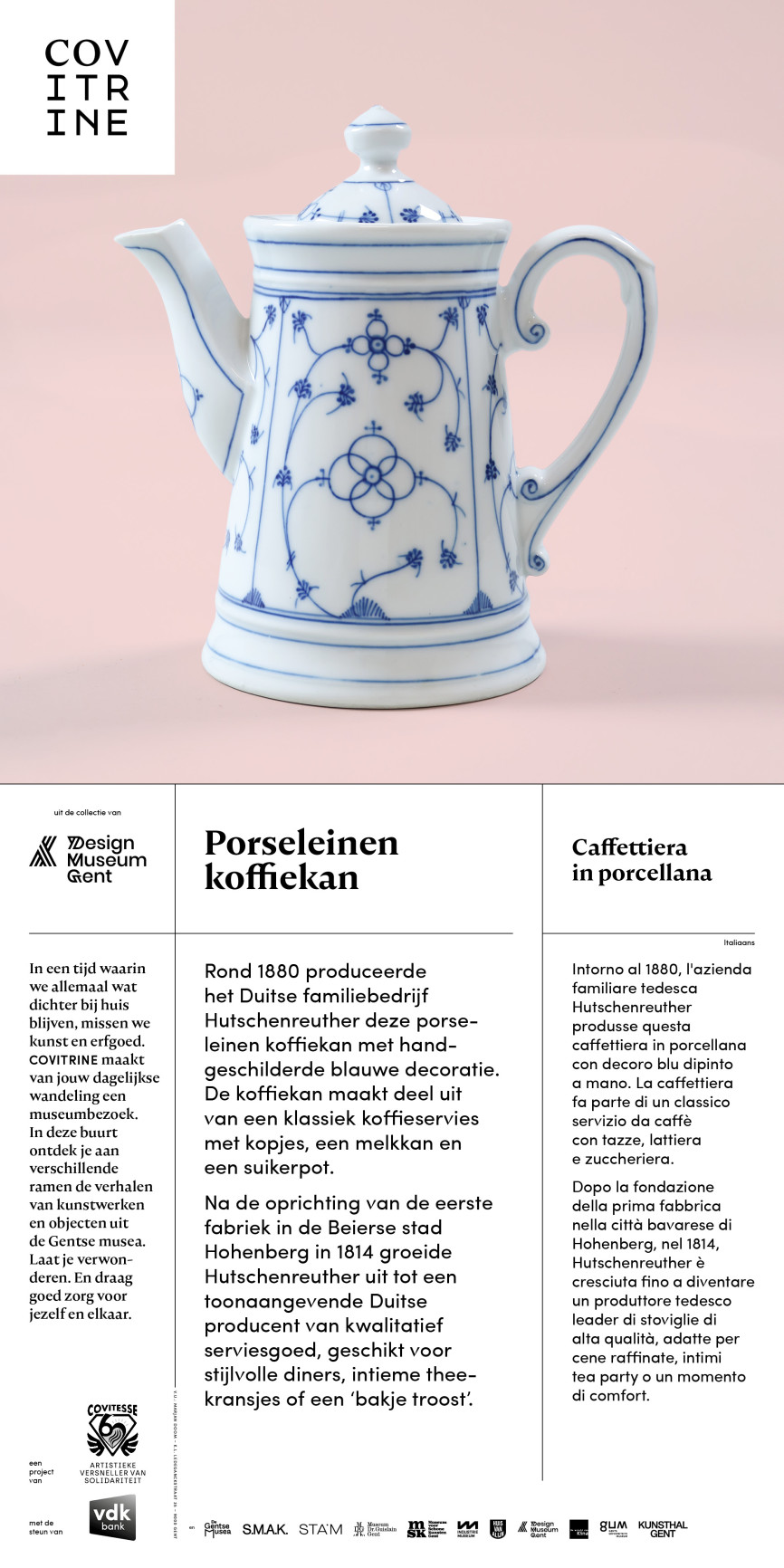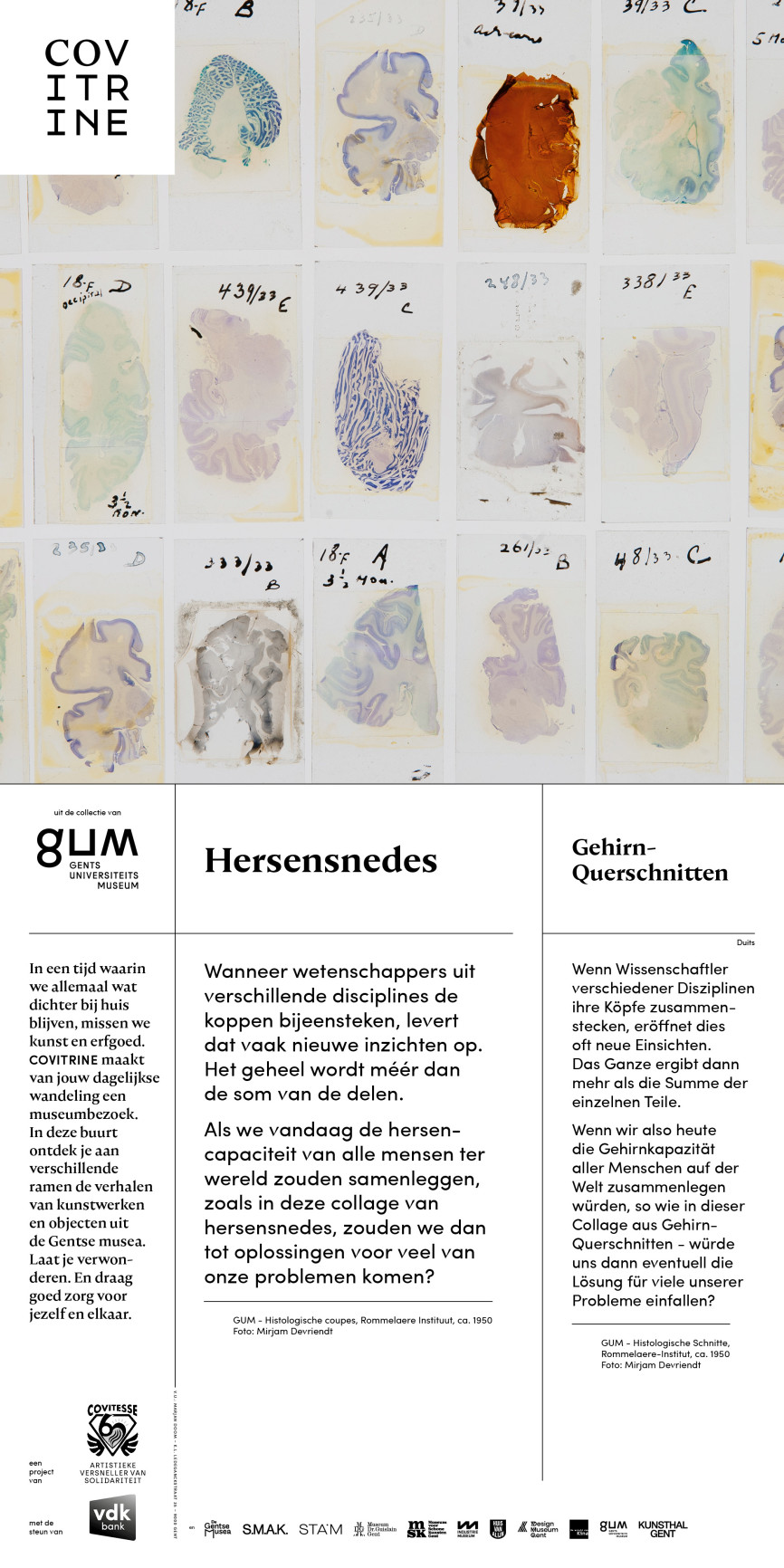 A project of Covitesse 6, With the support of vdk bank.