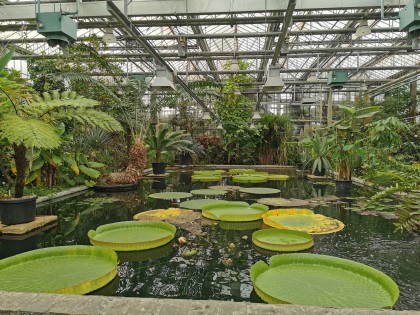 Free visit Botanical Garden
PLEASE NOTE: The outdoor garden is free to visit on weekdays from 1 September 2020. For a (free) visit to the greenhouses, you have to book a time slot online (see below).
From the opening of the new GUM (Ghent University Museum) on 3.10.2020, the Botanical Garden will also be open on weekends. More soon!
The Botanical Garden is a beautiful and inspiring place to visit. It contains many rare and endangered plant species and also plays an important role in scientific research at Ghent University and other national and international research institutions. So don't be surprised if you see a group of students wandering around the Botanical Garden with pens and paper. But beauty and inspiration are not all you will find here. As well as the special living collections, a renowned herbarium collection (dried plants, fruits and fungi) and seed bank are also kept and managed in the Garden.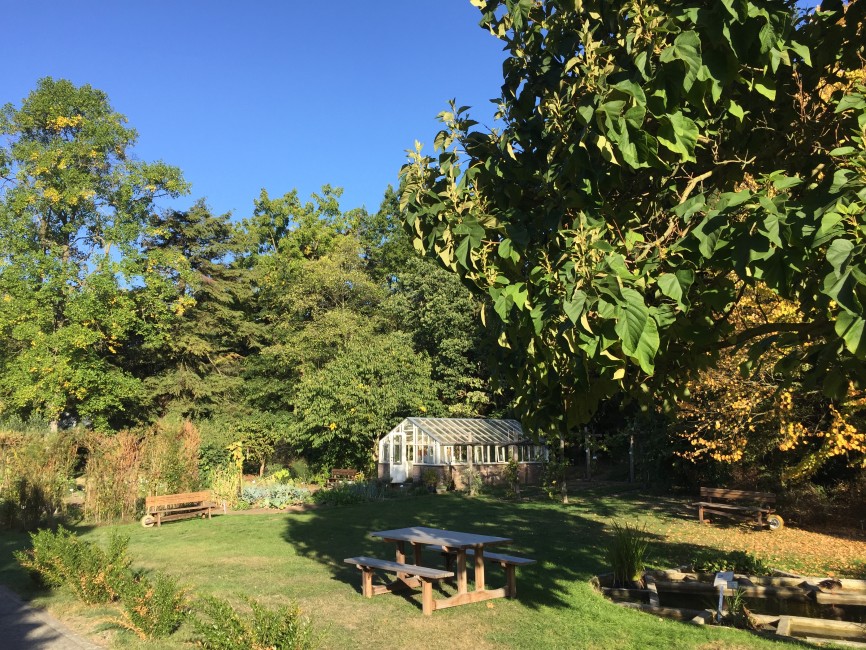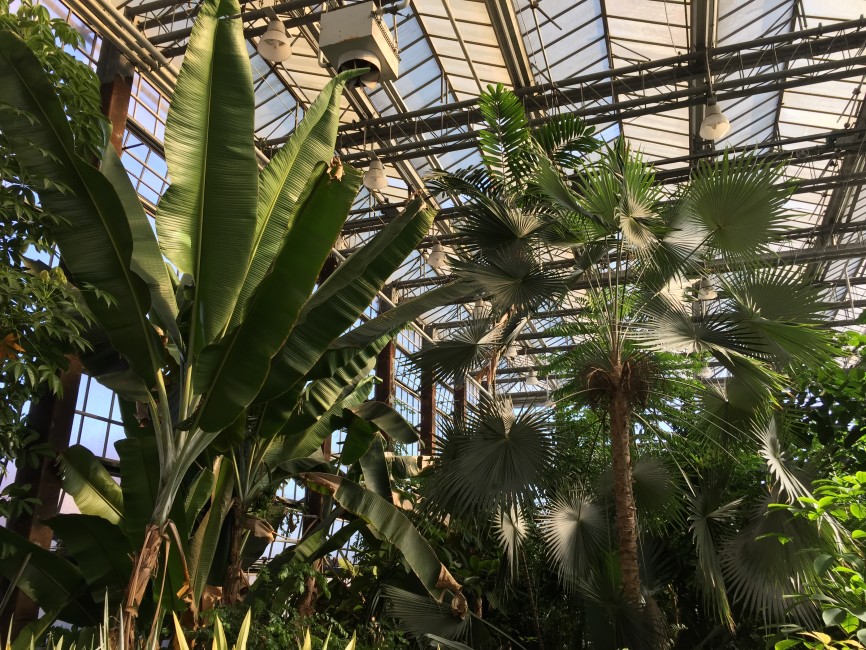 With around 10,000 plant species, the Botanical Garden collection plays a major role in scientific research at Ghent University and other national and international research institutions. Various research groups at Ghent University study these plants, often in collaboration with foreign researchers. The research is very broad: from the discovery and description of species as yet unknown, the examination of relationships between plants based on their DNA and the establishment of new classifications to the study of evolution. When a new plant species has been thoroughly studied, scientists can also use this knowledge in ecological and applied research.

Botanists from Ghent University collect plants from all over the world, especially Africa, Central America and China. They can count on fellow botanists based in these areas to help them locate the plants, among other things. The Botanical Garden also shares cuttings and seeds with foreign partners in turn.

The more plants are shared, the better the chances of survival of the species. This applies in particular to species at risk of extinction. The Botanical Garden plays an important role in plant conservation. It provides a safe haven for various endangered species such as Ceratozamia robusta, Dracaena umbraculifera and Hyophorbe verschaffeltii. You can recognise them by the special sign next to the plant.
When?
Due to the measures against the Covid19, there are currently exceptional opening hours.
The Botanical Garden is open on weekdays from 9:30 am to 5:30 pm. The outdoor garden can be visited freely.
If you wish to visit our greenhouses, please book a time slot (free of charge) via this link.
Would you like to book a guided visit with your group?
The Botanical Garden also offers guided tours for groups. All information about this can be found via this link.