Female bowl-bearing figure
The vast majority of African material cultural heritage is kept and displayed in Western museums. Because of this, the history of Africa can no longer be seen in situ. In order to recreate that history, research is required. The GUM also bears responsibility in this. A large part of its African collection objects were acquired during expeditions, but most often the objects' provenance remains unknown.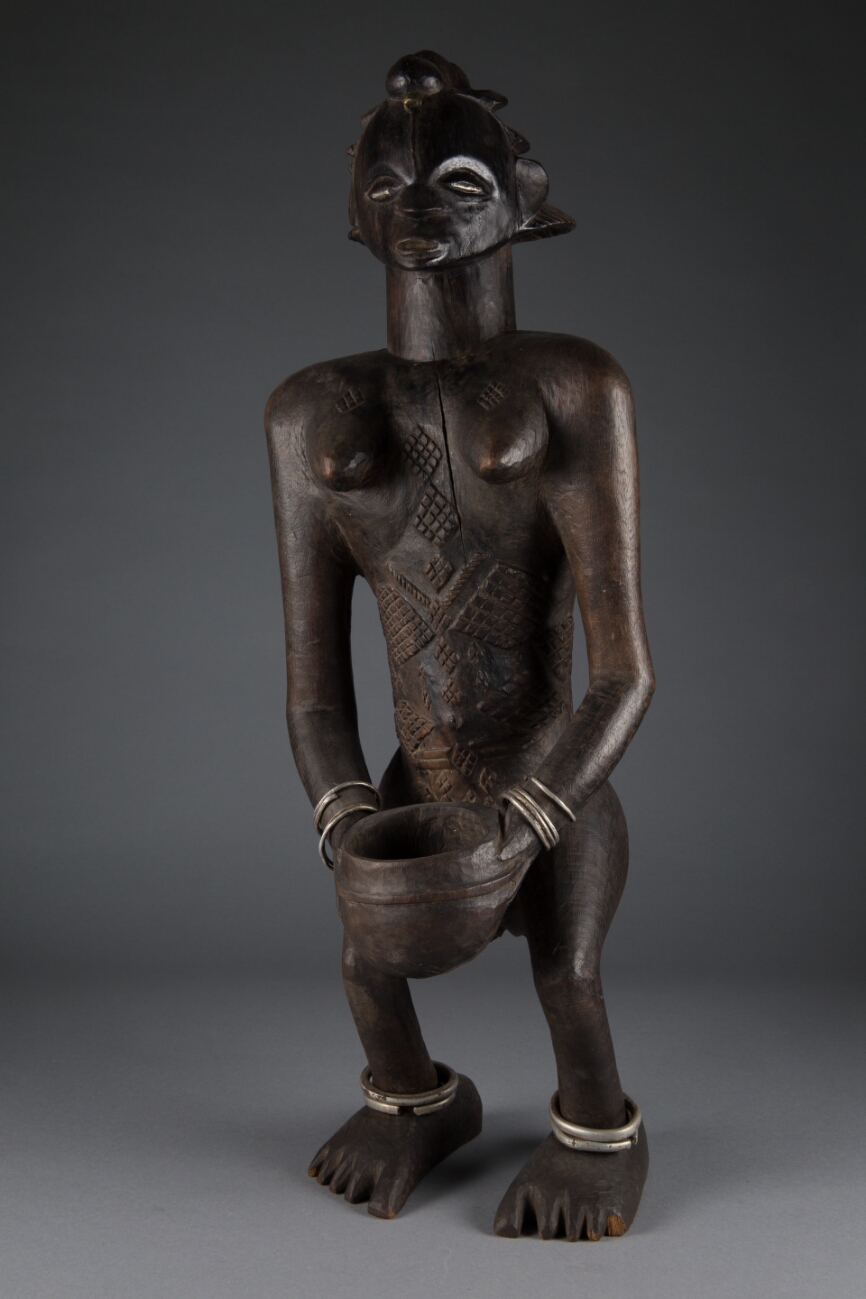 Other name: mboko
Date: before 1930
Origin: Luba Bene Bukwamadi
Location: Kiowa, Lualuba, Democratic Republic of Congo
Collection: Ethnography
View this object in detail
The female figure is the most common motif in Luba art.