GUM all set for 'coronavirus-proof' opening month in October
GUM (Ghent University Museum) turns belated opening weekend into a celebratory opening month
The GUM (Ghent University Museum) had planned a festive two-day opening on Saturday 21 and Sunday 22 March. Thousands of visitors were expected to attend. Unfortunately, the coronavirus prevented the opening from proceeding as planned. Now, the GUM and Ghent University are proud to announce that the brand-new science museum, a 'Forum for Science, Doubt and Art', will finally open its doors in October, with a month-long and coronavirus-proof celebration, from Saturday 3 October to Saturday 31 October 2020. The full programme, including free admission to the all-new museum, workshops, performances and much more will be launched online in early September. Access will only be granted provided online reservations were made. The GUM's opening month will also have an online component.
Marjan Doom
Director GUM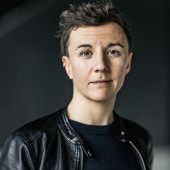 "
We were of course extremely disappointed when we had to decide to postpone our opening weekend just a couple of days ahead of time. However, being a brand-new museum, which aims to be a 'Forum for Science, Doubt and Art', we must be flexible and be able to deal with ever-changing circumstances in an innovative way. For that reason, we are organising a coronavirus-proof opening, which will last for an entire month, still allowing a lot of people to get a taste of the all-new museum. Moreover, we are adding an online component, which will act as a source of inspiration from the comfort of your own home. We are looking forward to welcoming everyone at the GUM!
"

The GUM will be a museum dedicated to science, research and critical thinking, where visitors can discover that scholarship is the result of trial and error, doubt and imagination. The museum will offer insight into the university's unique scientific collections, ranging from the fields of Biology to Ethnography, and from Medicine to Psychology. The visitor will be able to really delve into the scientist's brain. Which challenges does he/she face? And how does that impact our lives and ways of thinking? A museum you can explore, but which will also make you doubt any preconceived notions.
At the new science museum, visitors can discover a highly valuable and exceptional collection covering various disciplines, ranging from Biology to Archaeology, and from Psychology to Medicine. The collection is where the history of science and contemporary research meet, while simultaneously offering a glimpse into the future.

Together with the opening of the museum, the temporary exhibition 'Van Eyck in Depth. Friction and harmony through the eyes of architects and artists' will open its doors.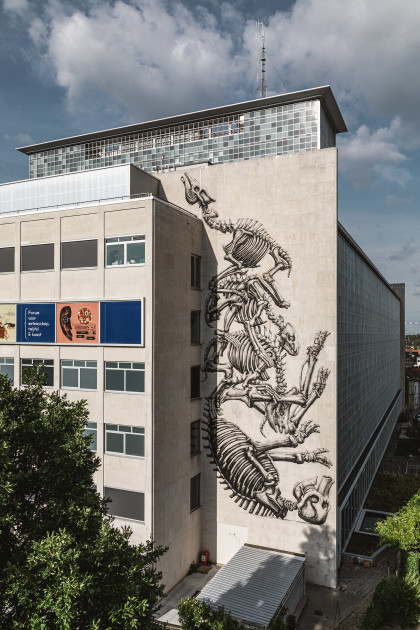 Over the past couple of weeks, world-renowned street artist ROA has completed an impressive masterpiece on the GUM's façade. This mural is set to be one of the museum's absolute showpieces and has already become a hot spot for street art aficionados.
Practical info
Opening month from Saturyday 3 till Saturday 31 October.
Registrations will be open in September.