Scientists often rely on nature as a source of inspiration. For many years, professor Dominique Adriaens studied the skeletons of seahorses. Their grasping tails' bone structure is quite ingenious: it makes the tail strong and compact, yet extremely flexible at the same time. Professor Adriaens draws inspiration from those tails in order to design microsurgical instruments, splints and even toys, in collaboration with engineers.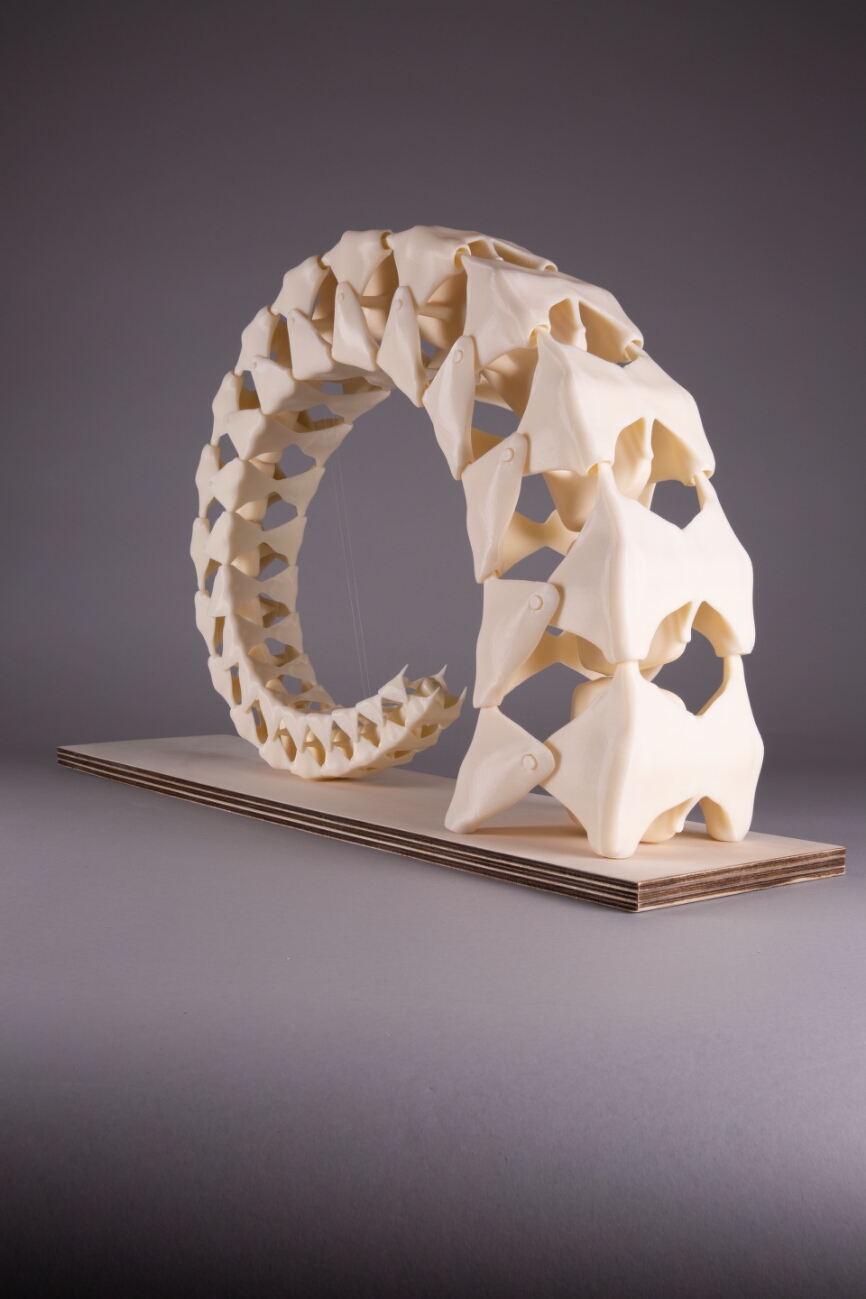 Maker: FabLab UGent, Dominique Adriaens (researcher)
Date: 2019
Collection: History of Sciences
View this object in detail
Who came up with the idea of using the structure of a seahorse tail for industrial purposes?
Dominique Adriaens is an evolutionary morphologist specialising in vertebrates. He compares the features of various species of animals and looks for correspondences in order to conduct research into evolution. For example, he is studying the functioning and evolution of prehensile tails, including those of seahorses. This research gave him the idea of converting the knowledge he had gained from evolution and functioning in nature into applications that could be used in industry and medicine.
What is biomimetics?
Biomimetics is the science that studies and imitates efficient methods, designs and processes in nature. Adriaens and his team are investigating the biomimetic design of the prehensile tail of seahorses, and more specifically how such a strong, compact structure can display such flexible movements. The construction and functioning of the tail serve as the model for the construction of applications, from microsurgical instruments to toys.
Who does Adriaens work with?
The correct choice of materials for the applications is being studied by lecturers and students of Industrial Design at the Courtrai Campus. Adriaens also works with Francis Wyffels, a professor of robotics. He is looking for optimal algorithms to be used with the devices being developed.