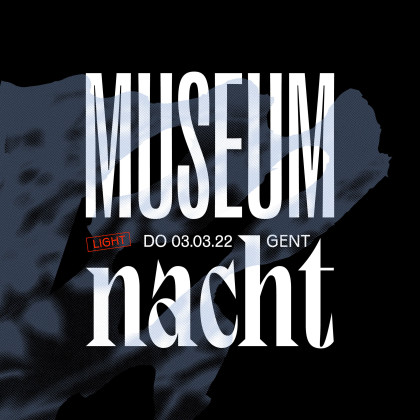 Finally! After a postponement in December, Museum Night in Ghent exceptionally returns in March with a more modest edition. On Thursday 3 March, eleven museums will open their doors for free. A journey through the best collections and exhibitions with zero worries. The museums open until 10 pm, they ask to wear face masks and to make your reservation beforehand, because each museum limits the number of visitors. GUM & the Botanical Garden are getting ready to welcome and surprise you! Make sure to book your ticket(s) online, because full = full.
For the first time, you are also welcome in the brand new GUM during Museum Night Light! Dive into an evening full of science, doubt and art! And go home with an Art & Science tattoo. Do you have a great love for drawing or photography? Then book one of the Creative Wild Cards to visualize the special collection items all evening long. In the greenhouses of the Botanical Garden you will experience a unique, tropical night. Book your free spot below!
Please note: you have to order a ticket for a visit to GUM, as well as for the Botanic Garden and the Creative Wild Card. The Art & Science Tattoos are part of your museum visit.
Visit GUM: welcome inside the head of a scientist!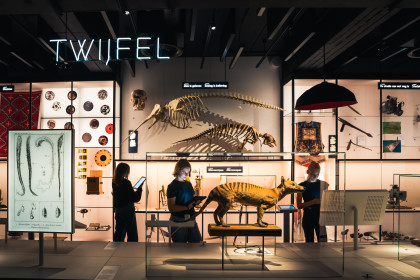 Museum Night Light is the ideal moment to dive into the head of the scientist. Discover how flies can determine how long you've been dead, how a worm in an octopus suddenly became a penis and how a swarm of bees makes robots work together.
You will discover that science is a process of trial and error, in which doubt, imagination and cooperation play an important role. Along the way you might be able to get a unique Art & Science Tattoo.
Would you like to discover the museum through your lense or with your drawing set and receive some coaching? Book your Creative Wild Card below!
Dive into the nocturnal greenhouses of the Botanical Garden!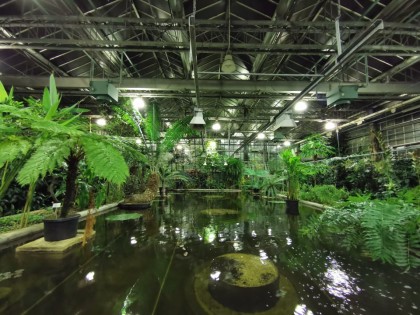 During Museum Night Light you can also visit the wonderful greenhouses of the Botanical Garden. Unique to discover it at night. You may even hear the whistle frogs, which are mainly active at night.
And... what else do you hear?
Creative Wild Card: draw or photograph the collection items!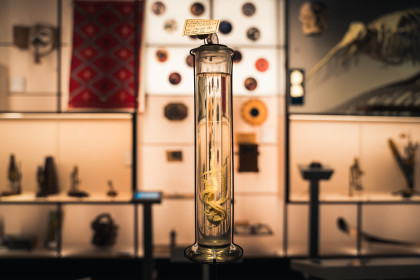 If you want to spend an evening sketching or photographing unique collection items undisturbed, then book a Creative Wild Card. This ticket gives you access to the museum for a whole evening, so you don't have to take time slots into account. Attention: the number of places is limited! So book it now!
Illustrators are allowed to bring their drawing equipment and photographers exceptionally their tripod. In one of the glass BOXes in the museum, we exhibit a few pieces that are normally not in the museum.
In the museum you will also meet some specialists who can give you tips or inspiration in your creative process!